Overview
AyCE is a system for both coach and coachee to evaluate the effectiveness of their coaching sessions.
Features
Aligned with ICF Core Competencies
It is important that a coach is properly trained as a coach. AyCE is aligned with the Core Competencies of the International Coach Federation (ICF) such as "Active Listening" and "Powerful Questioning". It is also supported by insight gained from the analysis of data from over 2000 coaching engagements.

ICF Core Competencies
Gives a Clearer Picture of a Coach's Coaching Effectiveness
The results enable a coach to see what his/her strengths are and areas which are in need of improvement. They also clarify the differences in how coach and coachee experienced their coaching engagement.
Available Worldwide
AyCE is a multilingual platform for coaches and coachees around the world. It is currently available in three languages: English, Chinese and Japanese.
Structure
Bilateral Approach :
- Self-evaluation by coach
- Evaluation by coachee
Questionnaire
- Brief 3-minute questionnaire - 24 questions from 5 categories:
 ・Coaching Agreement: 1 question
 ・Coaching Behaviors: 10 questions
 ・Overall Evaluation: 2 questions
 ・Coaching Impact: 10 questions
 ・Open-ended: 1 question To see the questionnaire, click here.
Using AyCE
1. Sign up for a free account and create a profile.
2. Add your coachee (

) into the list.
3. Add an evaluation (

) for the coachee.
4. Send a request to the coachee (

) to evaluate your coaching.
5. Complete your self-evaluation (

).
6. After both your self-evaluation and coachee's evaluation have been completed, the results will be compiled as a report and can be viewed / used. (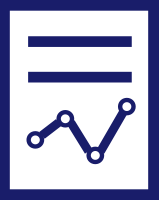 ).
Getting Results
After both the coach's self-evaluation and the coachee's evaluation have been completed, the result report can be viewed online.
To see a sample report, click here.